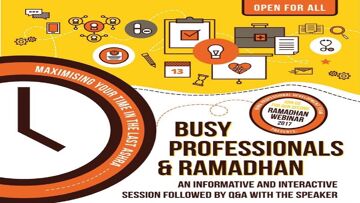 This webinar was organised by the British Islamic Medical Association (BIMA) during Ramadan. Titled 'Busy Professionals &...
Title: Getting more from reading the Qur'an Some advice from Shaykh Abdur Rahman on how one could get more benefit out of the...
In the following talk the speaker provides some practical advises on how to get more from the blessed month or Ramadan. -You can als...