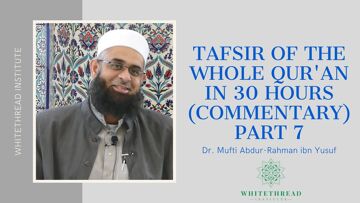 Tafsir of the Whole Qur'an in 30 Hours (Commentary) Part 7 Visit whitethreadinstitute.org for more courses and events. Please h...
This video covers the Second Life: The Dunya, this world divided into the embryonic stage, childhood, youth, maturity, seniority, de...
This video covers Judgement Day, the Balance, the Bridge, the Pool (hawd), and the intercession. Watch the full series by clicking o...