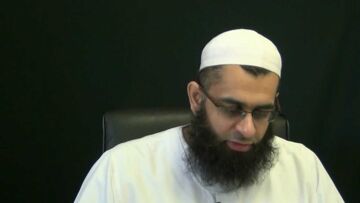 Title: The Harms of Jealousy (Hasad) by Mufti Abdur Rahman ibn Yusuf You can also like us on facebook: www.facebook.com/zamzamacadem...
In this short clip the speaker speaks on the harms of filling ones stomach to the full as narrated in the Hadith. You can also like...
Description: This is the third part of the Etiquette of the People of Allah series. This lecture will cover the topic of the harms o...