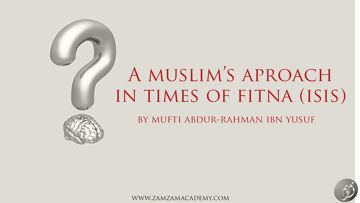 Title: A Muslim's Approach in Times of Fitna (ISIS) You can also like us on facebook: https://www.facebook.com/zamzamacademy o...
Title: Arabic Khutbah on Contentment This Khutbah was delivered on Friday 27th December 2013 in East London. Lecture delivered prior...
Title: Ability vs. Acceptance For more information and to register please visit http://rayyaninstitute.com/product/ta… You can...