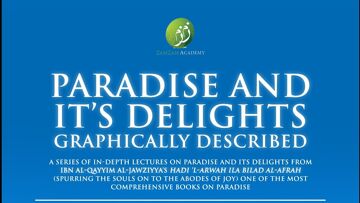 A series of in-depth lectures on Paradise and its delights from Ibn al-Qayyim al-Jawziyya's Hadi 'l-Arwah ila Bilad al-Afrah (Spurri...
In the following talk the speaker provides some practical advises on how to get more from the blessed month or Ramadan. -You can als...
The following hadith is covered in this video: Whoever does not abandon false utterances and practicing upon it [while fasting], All...