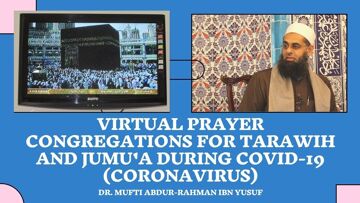 Virtual Prayer Congregations for Tarawih and Jumu'a During COVID-19 (Coronavirus) You can also like us on facebook: https://www...
In this talk delivered to an audience of Doctors and Physicians, the speaker provides some priceless words of advice. This talk was...
Title: Visiting the Sick In this class Mufti Abdur-Rahman discusses the etiquette of visiting the sick. He is reading from the book...