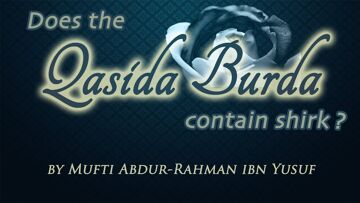 Question: Does the Qasida Burda Contain Shirk You can also like us on facebook: https://www.facebook.com/zamzamacademy or Follow us...
Title: Muslim Clothing: What to Show and What not to Show in Weddings Question: Can women wear transparent clothing in front of othe...
Title: Are Parents Allowed to Ban Children from Speaking to Relatives Question – If the parents ask the child not to speak to...