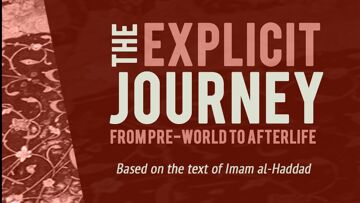 This video covers the Second Life: The Dunya, this world divided into the embryonic stage, childhood, youth, maturity, seniority, de...
The story of Ibrahim (upon him be peace) is known to many, it is a fundamental story read to children from a young age. In this talk...
The speaker goes through a range of advice's, some in relation to self rectification and others, for one to understand how their act...