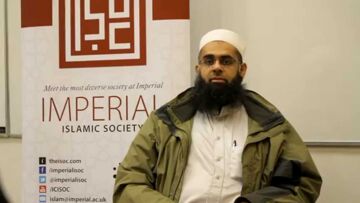 Title: ISoc Hotseat with Mufti Abdur-Rahman ibn Yusuf Students of Imperial College London question Mufti Abdur-Rahman following his...
Question: Can I say ameen out loud during Khutba? You can also like us on facebook: https://www.facebook.com/zamzamacademy or Follow...
This video is all about fluctuations in Iman. It talks about never becoming despondent because of our sins but keep trying and havin...