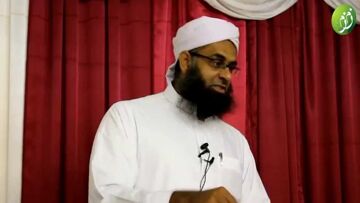 Title: Neglecting Allah's Remembrance You can like us on facebook: https://www.facebook.com/zamzamacademy or Follow us on twit...
Title: Visiting the Sick In this class Mufti Abdur-Rahman discusses the etiquette of visiting the sick. He is reading from the book...
Title: What Makes a Bribe Different to a Gift: Etiquette of Offering and Receiving Gifts In the following video Mufti Abdur-Rahman d...