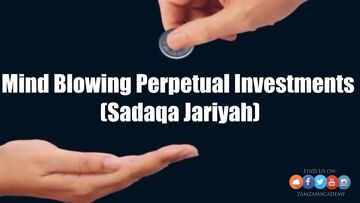 An important talk on perpetual investments. You can also like us on facebook: https://www.facebook.com/zamzamacademy or Follow us on...
We find ourselves facing many challenges that previous generations didn't face. In this talk the speaker discusses some of the...
This lecture is about learning to differentiate between objectives and needs in life and not to waste time pursuing the wrong goals....