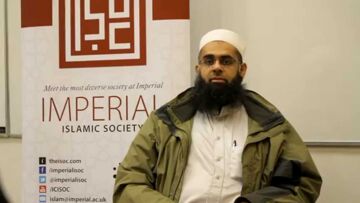 Title: ISoc Hotseat with Mufti Abdur-Rahman ibn Yusuf Students of Imperial College London question Mufti Abdur-Rahman following his...
Title: Pay Full Attention and Correct Him When Necessary Click for full playlist: https://www.youtube.com/playlist?list=PLTgDm4XwxaR...
Title – Imam Ghazali's: How to Choose friends You can also like us on facebook: www.facebook.com/zamzamacademy or Follow...