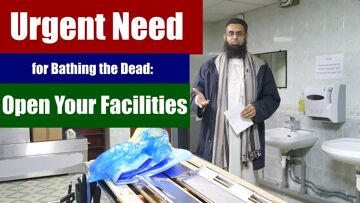 For guidance from The World Health Organisation and other resources please visit https://eternalgardens.org.uk/london_funeralgroups/...
Ayat Al-Kursi, or the "verse of the Throne" is a famous and important verse of the Quran. It can be found at Surah/Chapt...
In this talk Mufti Abdur-Rahman speaks on the condition of our spiritual heart and how we neglect it for so long. He covers a list o...