Tag: Hanafi (School Of Thought)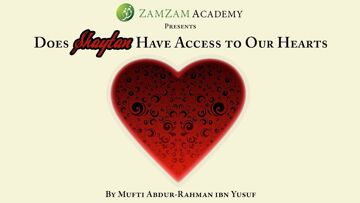 Question: Does Shaytan Have Access to Our Heart? You can also like us on facebook: https://www.facebook.com/zamzamacademy or Follow...
Title: LESSONS FROM THE LIFE OF IMAM ABU HANIFA Mufti Abdur Rahman Ibn Yusuf Mangera delivers his lecture at the 'Lessons from...
Title: The Enemy that Corrupted Shaytan This lecture was delivered at the 3rd annual youth conference in December 2013 at the London...