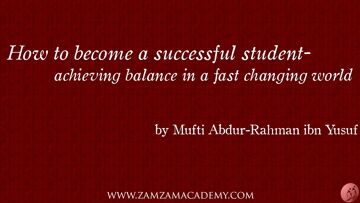 Title "How to Become a Successful Student" Achieving Balance in a Fast Changing World Speaker: Mufti Abdur-Rahman ibn Yu...
Title: Hijab and the Muslim Middle Class This talk was delivered at a sister event in North London in Feb 2014. Mufti Abdur-Rahman s...
Title: How to get more out of your time Short clip taken from a talk given at Liverpool University called 'Advice to Universit...