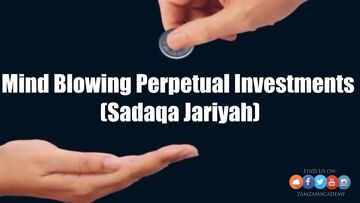 An important talk on perpetual investments. You can also like us on facebook: https://www.facebook.com/zamzamacademy or Follow us on...
The final moments of a persons life is very difficult for the person along with loved ones. The following talk will provide some ste...
This talk was delivered at Cambridge University in September 2016 and covered the topic of Faith, Forgiveness and Patience. You can...